Electronic Classified Systems
Anytime, anywhere ad creation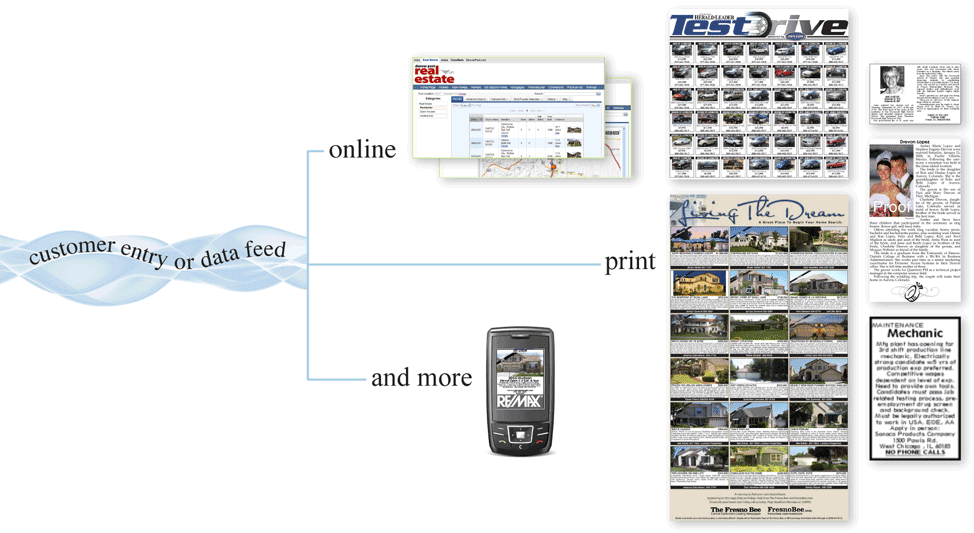 Your data in. Valuable content out.
Virtual AdTaker collects data of all kinds, transforms it into valuable advertising content and publishes it, effectively overnight, to targeted search engines, websites and print publications.
Whether you work in print, online or both, Virtual AdTaker will reduce your overhead costs, simplifiy your operations and expand the value of your data. Contact us today at 1.877.828.0028 to get started.